ElliNude and Julia are with us in this one. Get ready to see the gorgeous babes double fucking using the same dildo. You might not expected this coming from Elli, but she has a wild side too that she keeps for herself. Just by looking at this insane preview you know that the sexy MILF has something amazing prepared for us. If you want to see more sexy MILF getting their pussies fucked and creamed you must visit 50plusmilfs.org to check out their hot MILF sex updates also. Elli wanted to do this scene with her good ol friend Julia, so this is something you aren't going to see too often. Sexy Elli spoils us with another great scene, so make yourself comfortable because it's going to an insane ride.
If you've been around here you know that she usually is alone in her scenes so seeing her with another chick and seeing them dildo fuck one another's pussy is going to make things a lot better. But let start with the beginning, where we are going to see sexy Elli getting undressed by Julia and afterwards she return the favor. Seeing two MILFs going, this day just can't get better. After both of them took off some of their clothes they had a making out session on the counter right before they went to the bedroom and took care of business. Enjoy it and stay close for more update from your favorite girl Elli!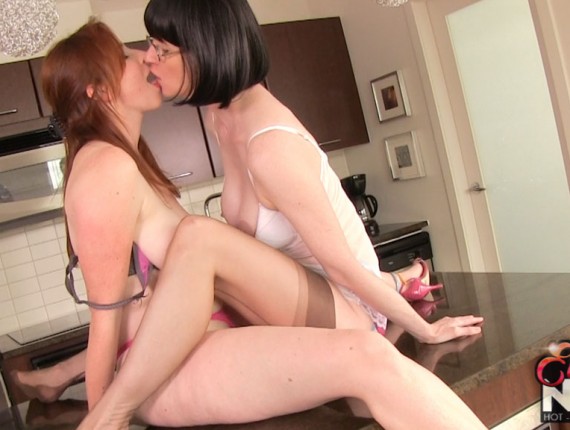 Take a look at Elli and Julia dildo fucking their pussies!