ElliNude – Sleazy Table
ElliNude is ready for some dirty fucking tonight. She has a date and she is getting all dressed up to enjoy a nice dinner and a date fuck later on. Watch her exposing her wet pussy while getting dressed making sure you get to see her naked body in its splendor. Come see what type of lingerie will she be wearing on tonight's date. She really wants to look sexy and appealing and wants to see whether you like her outfit also. Now she is trying on a pair of red panties with black drawings on them. They are cut in the center to give the guy better access to her already moist center.
Come watch her rubbing off her pussy while putting on her panties and high heels and posing in front of the camera for you guys. She is kneeling on her couch, rubbing her pussy from behind, through the hole in her panties. Do you like the view? Isn't this a nasty image? Come see her trying on other types of panties before she leaves for her date. She really wants to get a good fucking tonight so she wants to look as appealing as possible. Is she succeeding? Do you like her also? Would you want to fuck her? Come watch her on her website and see what else she wants to show you. Enjoy your stay and check out her other hot scenes as well!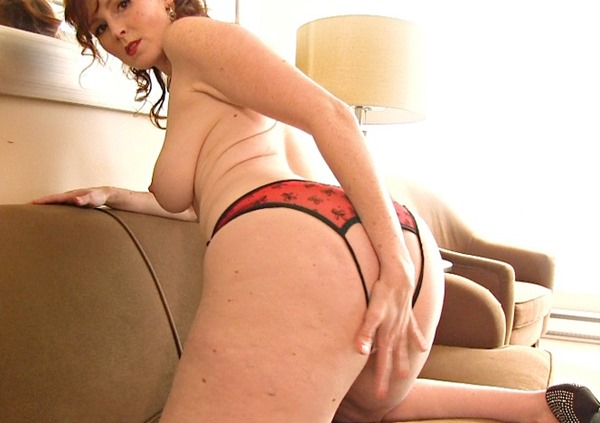 Watch here Elli rubbing her pussy!