Horny Penthouse
ElliNude is looking wonderful today. She is shooting a new scene in which she is sitting in front of a window with a very nice view behind. Watch her caressing her big boobs while sitting on her leather piece of furniture. She is wearing a pink bra, a bikini and some white high heeled shoes. She just loves posing like this for all the horny viewers out there. Today she had a business meeting at the office and after that she found the perfect opportunity to shoot another sexy scene for you guys. Come see what this milf likes to wear when going on business meetings. She thinks it's always good to be prepared for some hot action, just in case. Do you agree with her?
You must also enjoy watching her like this. What if she came to meet you wearing this sort of outfit, would she turn you on? We're certain she would. Come watch her entire show only here on her personal website. See what this babe likes to do when she is horny. You will be amazed by all her sexy videos and picture galleries. Watch all of them to make an idea of what this slutty milf enjoys doing. She is waiting for you to watch her because it turns her on to know she makes you hard. Enjoy your time here and don't forget to check out all our other hot milfs!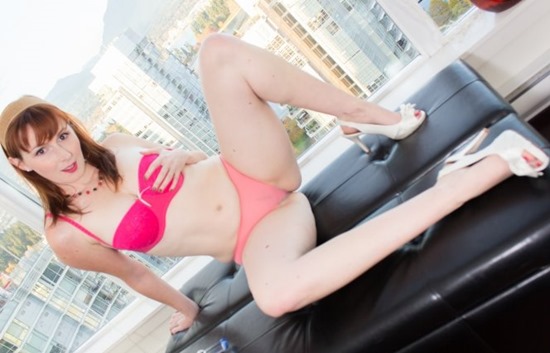 Watch here sexy Elli massaging her big tits!