Spoiled By Choice
In this sexy update ElliNude has a collection of dildos. Come see what kind of toys she would like you to see her playing with. Check her out while she is fucking her pussy with her favourite toys. She really has a whole variety of plastic or rubber dildos. Would you like to see what she enjoys doing with all of them? Then come check her out in this fiery scene where she is showing them all to you at first and then she is experimenting with each one in front of the camera to show you which she enjoys the most. Are you ready to see this hot babe in action tonight? Then just lay back, relax and let the show begin.
She has longer ones, thicker ones, all kinds of colours also. Watch her moaning in ecstasy as she is testing them out on her dripping wet pussy. Do you like the way that she is pushing each one passionately inside? Just watch her taking each one in and out of her pussy like that, one after the other to see which one she likes best. She would actually like to have a real cock between her legs right now, but this is the closest best and she really is enjoying herself. Check her out, all spread out on that couch, completely naked and trying out her sex toys for her pleasure and yours as well. Enjoy!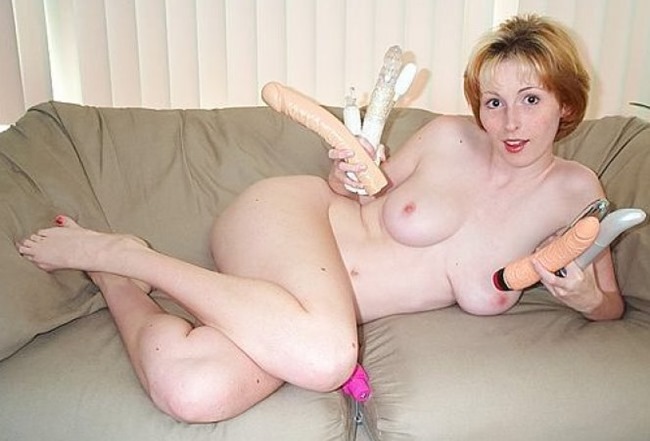 Take a look at sexy Elli trying out her dildos!