More Cream
Watch this sexy babe licking off some cream. She is naked in this scene, holding a plastic dildo covered in cream in one hand while licking it off like a whore. Watch sexy ElliNude sucking off her favourite toy while looking seductively into the camera. By the looks of it, this babe really likes cream. Actually she would really like to be able to suck on a live cock covered in cock juices right now but this is the closest thing she had in mind for today's hot performance. Watch her standing naked and licking off that plastic toy before inserting it inside her moist cunt. Would you like to see her playing with it after she lapped up all the cream?
Come watch this horny babe shoving that toy inside her wet pussy imagining it is a real cock. Come see how long will it take her to reach an intense orgasm? Do you think you could manage to do a better job if you were there with her. Would you like to give her a rough hammering tonight? Come watch her special show and see how she likes to be touched. Watch her licking off that dildo and shoving it inside her dripping wet pussy. You will definitely enjoy what you see and you will come back for more. Check out all our other galleries since you are here. Have fun, watching this hot MILF getting wild!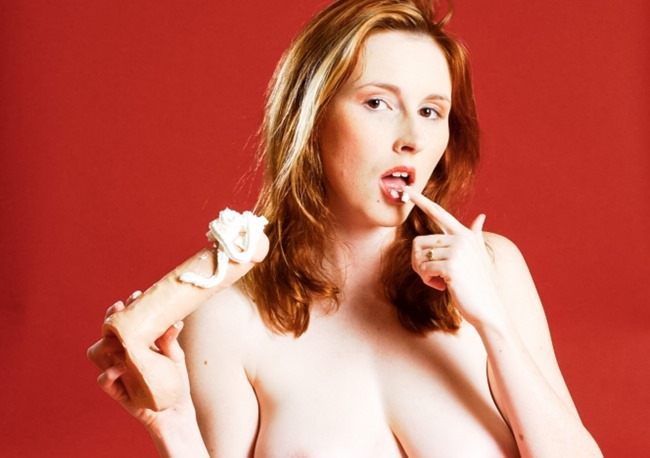 Take a look at sexy Elli sucking off her dildo!