Daring Streaker
Elli Nude is one sexy erotic model. Did you know that she also enjoys shooting scenes while exhibiting her naked body in public places? Watch her exposing her beautiful curves on a bridge, on top of the highway. She already took off all her clothes and now she is sitting there naked ready to be seen by anyone that passes by. Watch her in all her splendour, posing as a Greek statue. Take a look at her milky, soft skin and her curvy boobs. She is just lovely and more than that she is very horny and willing to be fucked. Come see how wet her pussy is and how much she desires to be taken and fucked roughly by a stud like you.
She could be seen by anyone, but this really turns her on actually. She would like you to cum and watch her as well. See how she is going to start rubbing her moist pussy, playing with her swollen clit. Come see whether she is going to pick out a guy on the street and fuck him right there. Would you be interested in seeing that? She is extremely horny and willing to fuck just about anyone that is passing by. Come watch her getting her wet pussy ravaged by a complete stranger in a public place. You will love this nasty ElliNude scene and most certainly you will come back for more. Enjoy!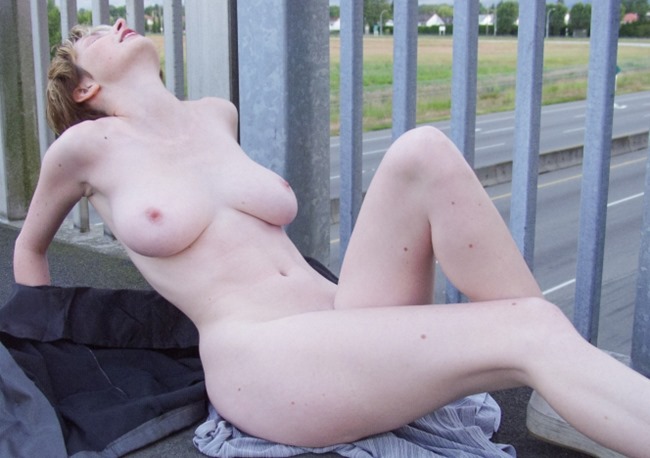 Check out sexy Elli flashing her amazing curves!