Elli's Cooking
The gorgeous Elli Nude milf loves to cook. Among other things that she enjoys doing cooking is one of her hobbies. The thing is that every time she starts a new recipe, naughty things start running through her dirty mind and she has to take a masturbating break. Watch this horny milf exposing her huge boobs while pleasuring her wet pussy in front of the camera. Are you ready to watch her doing nasty things? Come see what's cooking in today's hot update. Watch this babe playing with her plastic dildos in the kitchen. Watch her getting all spread out on the kitchen counter and plunging that plastic toy deep inside her wet pussy. Come see her cumming over and over again spilling up her sweet juices all over the kitchen floor.
If you think this is all, you've got another thing coming. She has another surprise for you. Come see what it is. You will love watching this horny milf pleasuring herself for you. Would you come eat her new dish or would you rather eat her out. Come see how hot she is and then make a decision. Join her awesome website now, become a member and you will get to watch all her stunning videos and picture galleries. Each one is even hotter than the other. Watch all the other hot milfs. They are also extremely hot. Come take your pick and enjoy your time here!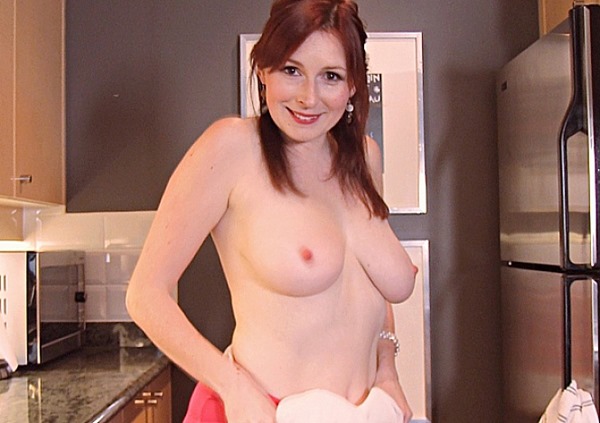 Take a look at sexy Elli flashing her big tits!