Many Licks
ElliNude loves her sweets. If you want to please this babe all you have to do is to give her a lollipop. Watch her wearing her super sexy lingerie while exposing her ass on her bed. For today's update she has prepared something special for you guys. She is wearing her pink underwear and exhibiting her plump ass for you. She is also sucking on her lollipop the entire time. Would you like to give her something else to suck on? She would enjoy that as well because this nasty babe loves sucking cocks just as much as she loves sweets, or maybe more, who knows? Come see for yourself? Put her to a test and see how much she enjoys sucking off hard cocks.
There is one more thing that she loves even more than sucking, can you guess what? She loves to get her pussy pounded hard from behind. Come show her how hard your cock is right now? Would you like to pull her panties to one side and push your hard tool inside her wetness? To push it hard and rough deep inside her? She would really like that as well. As a matter of fact if you want to see how eager she is check out her other sexy scenes in which Elli Nude is getting her pussy ravaged. You will get a huge hard on, guaranteed. Have fun watching her!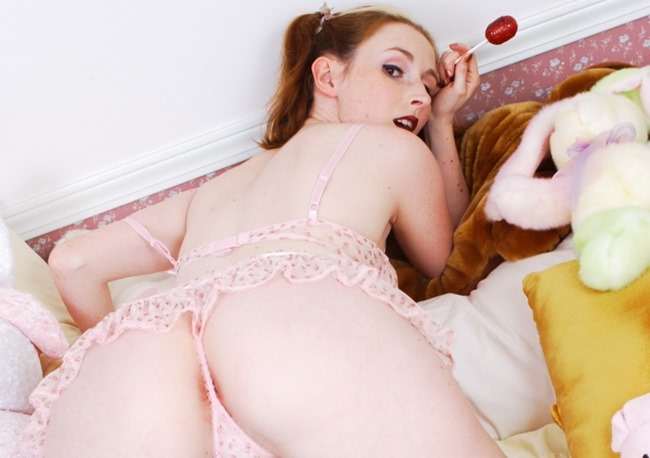 Check out nasty Elli stripping off her pink lingerie!